Piedmont Lithium's senior leaders bring a broad depth of experience to our global portfolio of lithium assets with backgrounds involving some of the world's leaders in mining and lithium production. Their experience includes a multi-decade track record of creating wealth for shareholders in mining ventures, building top-tier management teams in the U.S., and the proven ability to fund exploration and development-stage opportunities.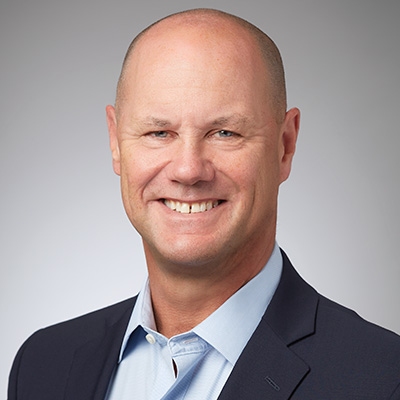 President & Chief Executive Officer
Appointed on July 6, 2017, Mr. Keith Phillips joined Piedmont Lithium with a career spanning 30 years on Wall Street, where he managed strategic and financing transactions representing over $100 billion in aggregate value. Prior to Piedmont Lithium, Mr. Phillips most recently served as a Senior Advisor with merchant banker Maxit Capital, after leading the mining investment banking teams for Merrill Lynch, Bear Stearns, J.P. Morgan, and Dahlman Rose. Mr. Phillips has worked with numerous mining companies, including many established global leaders, and has dedicated most of the past decade to advising exploration and development-stage companies in achieving their strategic objectives, with a particular focus on obtaining relevance in the United States capital markets. Mr. Phillips earned his Master of Business Administration in Finance from the University of Chicago and a Bachelor of Commerce from Laurentian University in Canada.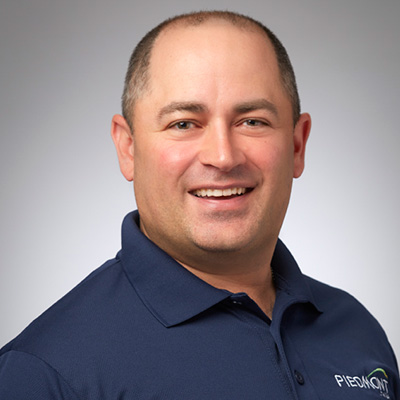 Executive Vice President & Chief Operating Officer
Mr. Patrick Brindle was appointed in March 2022 as Executive Vice President and Chief Operating Officer, having previously served as Piedmont Lithium's Chief Development Officer. He joined the company in January 2018 as Vice President of Project Management. Since that time, he has been responsible for developing the proposed Carolina Lithium and Tennessee Lithium projects as well as Piedmont Lithium's investments in Sayona Mining and Atlantic Lithium. Mr. Brindle has more than 20 years of experience in senior management and engineering roles, including multi-year expatriate assignments. He also has completed engineering, procurement, and construction (EPC) projects in diverse jurisdictions, including the United States, Canada, China, Mongolia, Australia, and Brazil. Previously, Mr. Brindle served as Vice President of Engineering for DRA Taggart, a subsidiary of DRA Global, an engineering firm specialized in project delivery of mining and mineral processing projects globally. Mr. Brindle earned a Bachelor of Science in Environmental Science and a Bachelor of Science in Civil Engineering from Virginia Tech.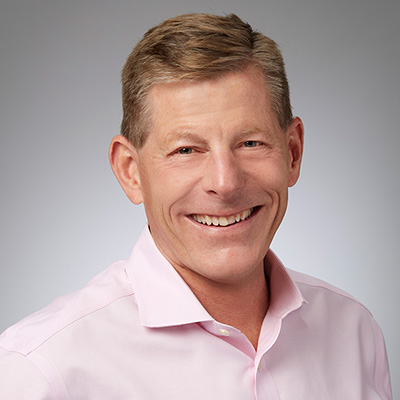 Executive Vice President & Chief Legal Officer
Mr. Bruce Czachor has served as the Executive Vice President and Chief Legal Officer and Secretary since August 2021. He joined Piedmont Lithium in December 2017 on a part-time basis as the Vice President and General Counsel. For most of 2020, he served as our Legal Consultant before rejoining as Vice President and General Counsel later that year. Mr. Czachor has approximately 35 years of experience in general corporate matters, corporate governance, capital markets, bank finance, mergers and acquisitions, joint ventures, licensing agreements, and commercial transactions. He previously served as a partner at Shearman & Sterling LLP and Orrick, Herrington & Sutcliffe LLP. Over his career, Mr. Czachor has represented a wide variety of businesses, ranging from Fortune 500 companies to start-ups, and he has extensive experience in the mining, energy, and cleantech industries. Mr. Czachor earned a Juris Doctor in Banking, Corporate, Finance, and Securities Law from New York Law School and a Bachelor of Arts in Political Science from Binghamton University. He is admitted to practice in New York, New Jersey, and California.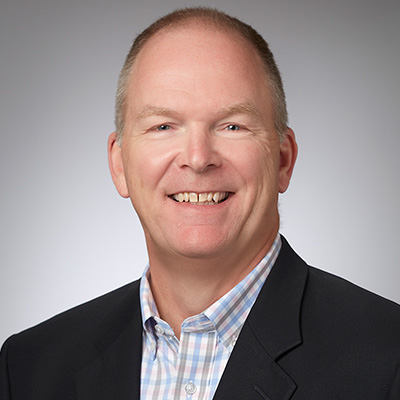 Executive Vice President & Chief Commercial Officer
Mr. Austin Devaney has served as Piedmont Lithium's Executive Vice President and Chief Commercial Officer since March 2022. He joined as the Vice President of Sales & Marketing in July 2020. Prior to Piedmont Lithium, he served in increasingly senior sales and marketing roles with Albemarle Corporation, the world's largest lithium producer, where he ultimately served as Vice President of Strategic Marketing and Customer Excellence. For Albemarle's predecessor, Rockwood Lithium, Mr. Devaney served as Global Product Manager – Lithium Hydroxide, and National Sales Manager – Battery Products. During his career, Mr. Devaney has developed broad and deep relationships with many important participants in the global electric vehicle supply chain and has helped navigate the product qualification processes required by global automakers. Prior to joining the lithium industry, Mr. Devaney held senior marketing and operational roles in several domestic chemical companies, including Occidental Chemical Corporation, Kemira, and Fuchs Lubricants. He earned a Master of Business Administration from Southern Methodist University and a Bachelor of Science in Chemical Engineering from Clemson University.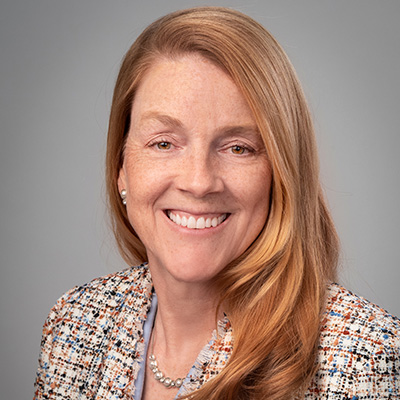 Executive Vice President & Chief Administrative Officer
As Piedmont Lithium's Executive Vice President & Chief Administrative Officer, Ms. Krishna McVey oversees multiple functions, including human resources (HR), communications, community relations, government affairs, and information technology. Ms. McVey joined Piedmont in August 2021 with a mission to implement world-class HR practices. Her broad, multi-dimensional background in HR spans labor and employment law and human capital management. During her career, Ms. McVey has led several complex, transformational organizational initiatives, as well as talent acquisition and management, design, and implementation of compensation performance systems. She also has formulated a wide range of organizational policies for multinational, multi-business unit companies. Prior to Piedmont Lithium, she served TC Transcontinental Packaging as Vice President of HR and U.S. Labor Relations. Her background also includes a 15-year career with Michelin North America, with positions in France and North America. During this time, she led HR operations within the Aircraft Tire Division, where she developed policies and procedures for approximately 500 employees. She began her tenure at Michelin as Associate General Counsel after transitioning from private practice with Edwards Ballard Law Firm, where she represented a variety of private and public employers, developing HR policies and diversity programs while providing extensive legal training to clients in HR and employee relations. Ms. McVey earned a joint Juris Doctor from the University of South Carolina School of Law; a Master of Human Resources from the Darla Moore School of Business at the University of South Carolina; and a Bachelor of Arts in French from the University of South Carolina. Throughout her career, Ms. McVey has served on the board of several philanthropic and community organizations, including Pineville Parks and Recreation Advisory Board, SAFE Homes/Rape Crisis, the United Way of Stanly County, and the Centralina Workforce Development Board.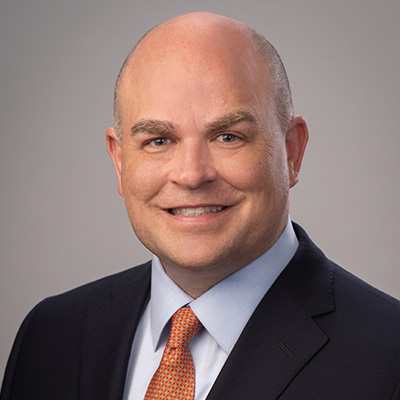 Executive Vice President & Chief Finance Officer
Mr. Michael White has served as Piedmont Lithium's Executive Vice President and Chief Financial Officer since May 2021. With 25 years of financial leadership focused on the energy and technology sectors, Mr. White has a wealth of experience leading global finance and accounting organizations, mergers and acquisitions including post-merger integrations, initial public offerings, startups, tax, treasury, information systems, and investor relations. Most recently, Mr. White served as Vice President, Chief Accounting Officer and Corporate Controller of ChampionX Corporation (Nasdaq: CHX), formerly known as Apergy Corporation from its IPO to its $4 billion merger. Other notable leadership positions include Senior Vice President, Chief Accounting Officer and Corporate Controller of Aegion Corporation, a global manufacturing company; Segment Chief Financial Officer of Baker Energy; and Manager in the assurance practice of Ernst & Young. Mr. White earned a Bachelor of Business Administration in Accounting and Finance from the University of Houston, C.T. Bauer College of Business and is a Certified Public Accountant.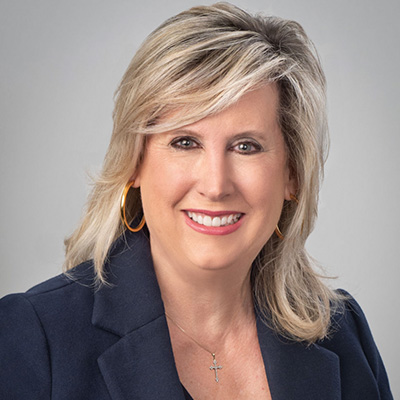 Vice President of Risk Management 
Ms. Kara deBorde is the Vice President of Risk Management at Piedmont Lithium and is responsible for identifying, formulating, coordinating, and implementing all risk-related activities and procedures. With a background spanning more than 20 years, Ms. deBorde has cultivated robust experience in strategic risk management vision, loss protection, savings, and analytics. Most recently, Ms. deBorde served as Senior Director of Risk Management at TC Transcontinental, where she received national recognition for aligning safety and environmental priorities with the risk management structure with focused objectives. Her career also includes positions with Coveris, S.A.; Michelin North America; S.B. Phillips Company; and Liberty Mutual Insurance. Ms. deBorde earned a Bachelor of Science in Management from the University of South Carolina.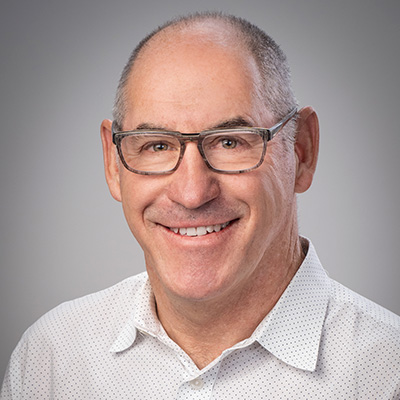 Senior Vice President of Capital Projects
Mr. Nick Fouche joined as our Senior Vice President of Capital Projects in September 2022. With nearly three decades of global experience in the mining industry, Mr. Fouche oversees project execution strategies and objectives for Piedmont Lithium's global portfolio of assets. Prior to joining our team, he spent approximately 20 years at Rio Tinto and has held a range of leadership positions with other organizations including South32, Palabora Mining Company, and Ero Copper Corp. Mr. Fouche has led large teams in the development of multi-billion-dollar projects and has overseen a number of mine development studies. He has completed several large mine and process plant projects, including developing a 33k/ton per day block cave, a copper process plant, a magnetite process plant, and a smelter retrofit feasibility. Mr. Fouche earned a Master of Business Administration in Finance from Stellenbosch University in South Africa and a Master of Environmental Science in Air Pollution Meteorology from University of KwaZulu-Natal, also located in South Africa.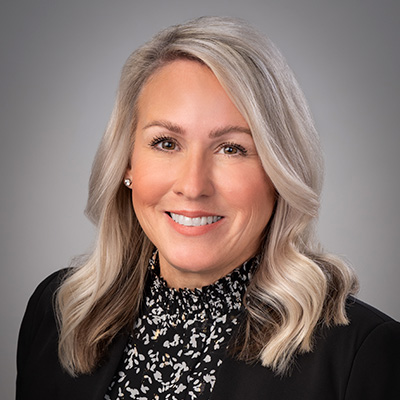 Vice President of Government Affairs
As Piedmont Lithium's Vice President of Government Affairs, Ms. Malissa Gordon oversees the company's relationships with government officials at the federal, state, and local levels. Ms. Gordon engages with key stakeholders to discuss the importance of developing lithium hydroxide production in the United States to support national energy security, decarbonization, and the electrification of transportation. She regularly participates in efforts to help America develop a robust, reliable supply chain for abundant, affordable energy, and she played a pivotal role in Piedmont Lithium's selection of a $141.7 million U.S. Department of Energy grant to support the construction of our proposed Tennessee Lithium project. Ms. Gordon joined Piedmont Lithium in 2020 after spending more than 12 years with the Gaston County (North Carolina) Economic Development Commission, where she oversaw business retention and expansion services for more than 200 manufacturers. She earned a Bachelor of Science in Corporate Communications from Western Carolina University.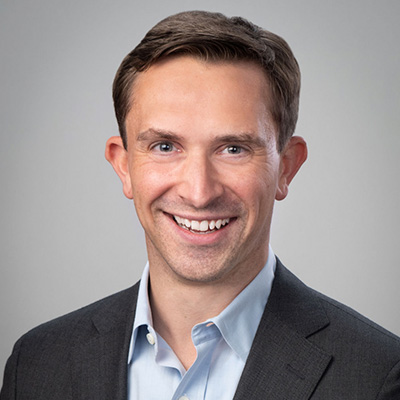 Senior Vice President of Corporate Development & Treasury 
As Piedmont's Senior Vice President of Corporate Development & Treasury, Mr. James Griffiths is responsible for advancing Piedmont's strategic priorities and capital plans, providing leadership guidance on mergers and acquisition (M&A), joint venture, and strategic investment activities, along with associated capital structure and financing plans. With a background in investment banking and management consulting spanning 17 years, Mr. Griffiths has advised on a range of M&As, divestitures, and debt and equity capital raisings for public and private companies. Most recently, he served as a Director in the Global Industrials Group at Bank of America, working with some of the unit's largest clients to help raise debt and equity financing and advising on M&A. Prior to that, Mr. Griffiths was a Vice President in the fixed-income futures, options, and cleared derivatives business, helping clients navigate the transition from over–the–counter to central cleared derivatives. He began his career at Accenture in its financial services management consulting business. As a UK native, Mr. Griffiths earned a Bachelor of Science in computer science from Lancaster University.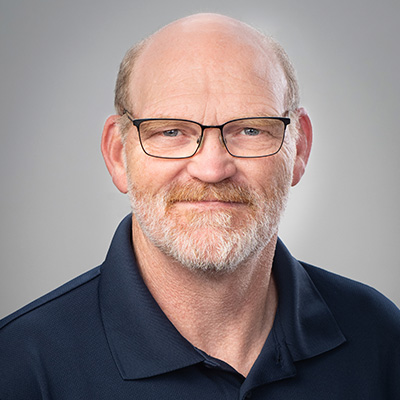 Chief Geologist
As Piedmont Lithium's Chief Geologist, Mr. Lamont Leatherman oversees the company's geology and mineral exploration activities. His early recognition of the potential to further explore the Carolina Tin-Spodumene Belt contributed to the founding of Piedmont Lithium in 2016. Since then, he has maintained an active role in the company, serving as a key scientific resource for our global portfolio, overseeing the resource development for the Carolina Lithium project, and traveling internationally to assess potential development opportunities. Mr. Leatherman is a veteran geologist with over 30 years of experience in exploration. He has nearly a decade of experience in lithium bearing pegmatite systems and a broad background in precious metals, base metals, and iron ore exploration. Prior to Piedmont, he was a consulting geologist and a Project Geologist for BHP Minerals and Noranda. Mr. Leatherman earned a Bachelor of Science in Geology from Appalachian State University.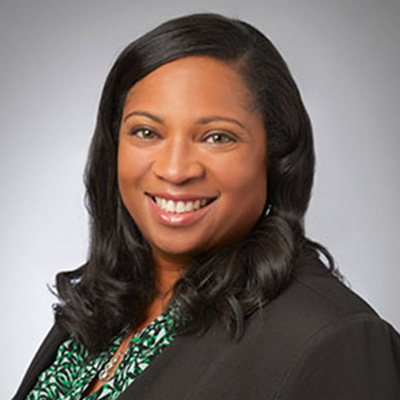 Senior Vice President of Safety, Environment and Health
Ms. Monique Parker, CSP joined the company in October 2021 and serves as Piedmont Lithium's Senior Vice President of Safety, Environment, and Health (SEH). Ms. Parker is responsible for overseeing and developing Piedmont's SEH program, and she leads the permitting process for our proposed Tennessee Lithium and Carolina Lithium projects. As a certified safety professional, Ms. Parker has approximately 20 years of SEH experience in a wide range of industries, including chemical manufacturing, food processing, building materials, and textiles. She has spent time in all the world's regions, supporting and auditing facilities according to safety and environmental regulatory requirements. Ms. Parker also has collaborated with many agencies domestically and internationally to advance permitting. Most recently, she served as Senior Global Business and New Product Development Director at Albemarle Corporation, where she spent five years in various leadership roles within the Lithium Business. Her background also includes key SEH positions at Owens Corning, Hexcel Corporation, and Unilever. Ms. Parker earned a Bachelor of Science degree in Chemical Engineering from Tennessee Technological University.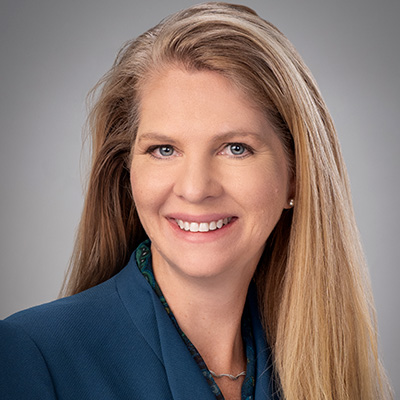 Corporate Controller
As our Corporate Controller, Ms. Angela Risk is responsible for Piedmont Lithium's accounting, financial reporting, and internal controls. Since joining Piedmont Lithium in October 2021, she has led the effort to fully staff our corporate accounting team, manage our company to become Sarbanes-Oxley compliant in its first year of becoming a U.S. public company, streamline our expense management and invoicing systems, launch our annual corporate budgeting cycle, and provide analysis and insights to support our decision-making process. Previously, Ms. Risk led financial reporting and consolidations at JELD-WEN, Inc. and Springs Global US, Inc., and was a Senior Manager in the audit practice of KPMG in Charlotte, North Carolina. Ms. Risk earned a Master of Science in Accounting from Appalachian State University, a Bachelor of Applied Science in Accounting from Florida State University, and is a certified public accountant licensed in North Carolina.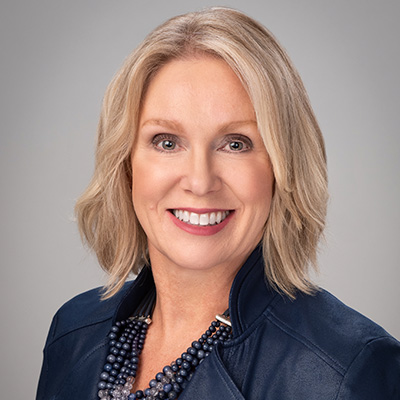 Senior Vice President of Corporate Communications & Investor Relations
As Piedmont's Vice President of Corporate Communications and Investor Relations, Ms. Erin Sanders is responsible for our executive and corporate communications, investor relations, community relations, brand communications, public relations, and social media strategies. Ms. Sanders is an award-winning integrated communications strategist who joined Piedmont Lithium in September 2022 with more than 20 years of experience and a deep background in the mining, environmental, industrial, manufacturing, and energy industries. Prior to Piedmont Lithium, she spent her career at leading global and regional communications agencies, where she helped build the brand identities of Fortune 500 companies, support clients in achieving business objectives, develop nationwide media relations campaigns, and guide some of the world's top organizations in overcoming crisis situations. Her background includes working with the leading global public relations and communications firm, Burson-Marsteller, as well as several key global organizations such as Shell Oil Co., OceanaGold's Haile Gold Mine, Albemarle Corporation, Samsung, Lenovo, and Google. Ms. Sanders earned a Bachelor of Science in Business Marketing from Miami University.